CAS 125
Array spectroradiometer for precise and time-critical measurement tasks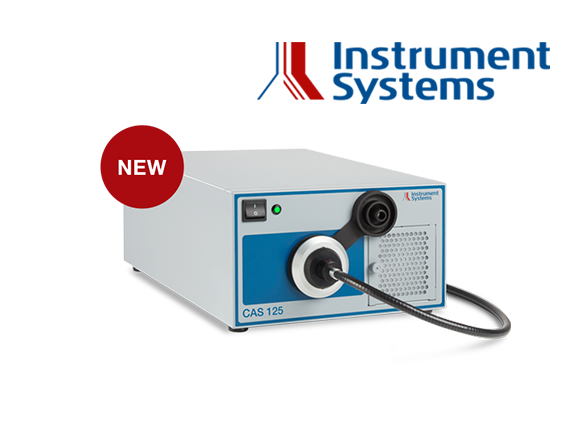 CAS 125 – Extremely short testing times, best optical performance!
The CAS 125 from Instrument Systems is specially designed to meet the requirements of high-throughput 24/7 production applications. At the same time it fulfills a wide range of measurement tasks in laboratory and development.
Optical testing in production lines can be time critical. Thanks to a CMOS sensor with sophisticated readout electronics, the new CAS 125 array spectroradiometer achieves very short measuring times down to 10 µs. The integrated stabilization of the sensor ensures dark current behaviour independent of ambient conditions.
Recipe mode
Using the Spectrometer SDK, several thousand measurements can be combined to a measurement series (recipe), thus achieving extremely short overall testing times.
Low stray light and high optical throughput
The design of the spectrograph block is based on our proven high-end spectroradiometer CAS 140D. Due to its optical performance with regards to stray light and optical throughput, the CAS 125 is also ideally suited for diverse measurements tasks in laboratory and research & development.
A large selection of accessories and comprehensive software packages complement the CAS 125 to form a complete system for a wide range of spectroradiometric and photometric measurement tasks. The CAS 125 can be integrated into existing software environments via the spectrometer SKD. The SpecWin Pro graphical user interface allows a quick start and a wide range of applications.
Sample system
LED / SSL Measurement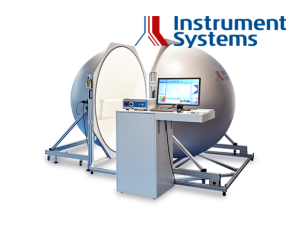 LumiTop Display Production Testing