Accessories DMS
Complete portfolio for the characterization of displays and components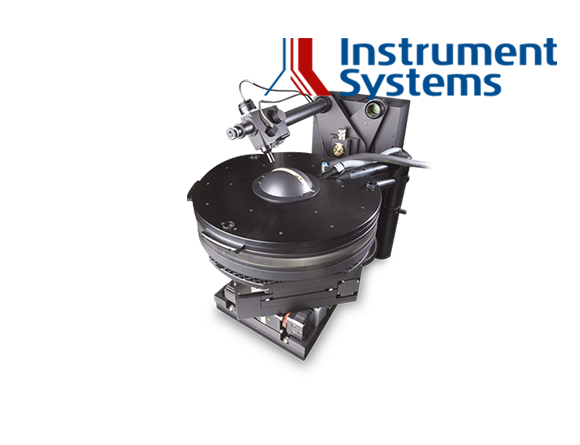 Measurement setup – maximum test capabilities!
Instrument Systems has developed a comprehensive range of accessories for its DMS systems. These include precise and fast light meters, temperature control chambers and light sources, together with positioning and control units. It represents a complete display measuring system for the full electro-optical characterization of displays in one setup.
Light sources and lighting units
DHS diffusing hemisphere

SDR integrating sphere for diffuse reflectance

VADIS variable aperture diffuse source

PID parallel illumination device

PLS point light source
Unit for sample control
Every DMS system incorporates an efficient interface as a DUT control unit. This is required for the measurement of optical parameters subject to the electro-optical operating states of the display or for conducting automatic display tests.
Components, measuring instruments or test objects with a variety of mounts and interfaces can be connected and controlled via the interface. It is compatible with analog signals, RJ45 Ethernet, RS232, USB, a 230 V power supply and SUBMIN D9 connectors. Standard signals such as HDMI or DVI can also be realized for LCD and display modules.
[이 게시물은 최고관리자님에 의해 2020-07-21 19:45:14 Products에서 복사 됨]
Sample system