LGS Goniometer System
Determination of the spatial radiation properties of SSL light sources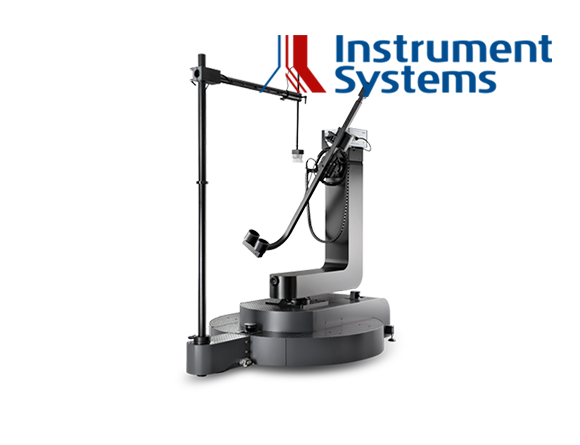 LED lamps and luminaires are comprehensively characterized in development and quality control. The measurement of spatial radiation properties and luminous flux of these SSL sources is of equal interest, e.g. assignment to an energy efficiency class.
With its LGS series, Instrument Systems has developed a portfolio of far-field goniophotometers for general lighting that caters for all sample sizes, from the small LED module to the large SSL lamp. For many years our systems have been setting the standard in terms of precision and reliability. They are just as likely to be found in the light labs of established test labs as at renowned manufacturers and dealers of LED luminaires.
Key Features:
- Precise and fast "on-the-fly" measurement with a high-performance photometer
- Highest accuracy and flexibility due to a spectroradiometer
- Integral power supply and electrical measurement of the sample
- Configurable routines for recurring measurement tasks
- Measuring logs and reporting functions.
- Prize-winning correction procedure for position-dependent test samples
- Conforms to CIE S025
- Extensive accessories for sample handling
Products