DTS Display Measurement
Spectroradiometric display test system with the CAS 140D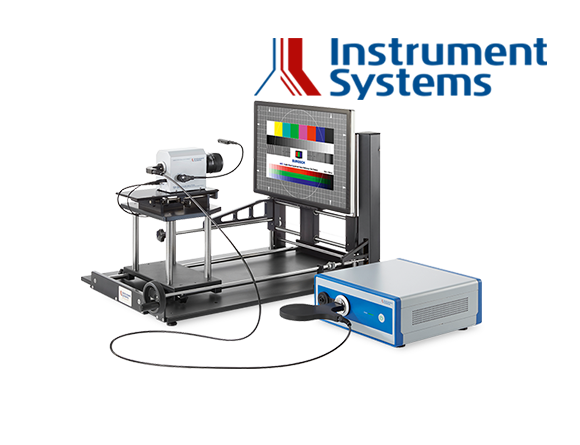 The DTS 140D display test system is an all-in-one system for the spectroradiometric determination of luminance and all colorimetric parameters of displays. It is based on Instrument Systems high-end CAS 140D spectrometer and has been optimized for highest measurement accuracy, maximum stability and high variability. 
Key Features:
Maximum precision and stability of photometric parameters due to high-end spectroradiometers of the CAS 140 series with traceable calibration.
Precise and fast measurement spot positioning by TOP 200 telescopic optical probe with integral alignment camera.
Presentation and further analysis of readings with extensive SpecWin Pro light software.
Complete display characterization with 
Component

Description

Spectrometer

Spectrometer of the Instrument Systems CAS 140D series; spectral range 360–830 nm or 380–1040 nm.

Measuring sensor

TOP 200 telescopic optical probe with alignment camera for focusing on the measurement point and documentation of the same in the data record.

Software

SpecWin Pro lab software for convenient control of the spectrometer and telescopic optical probe, together with a complete measurement analysis and documentation.

Calibration

Calibration of luminance and radiance, traceable to national standards as PTB or NIST.

Positioning systems
(optional)

DTS 400 manual positioning table or DTS 500 fully automatic 5-axis positioning system
motorized positioning systems from the DTS 500 series.
Products