Flat Panel Display Production
Fast and accurate optical tests in display production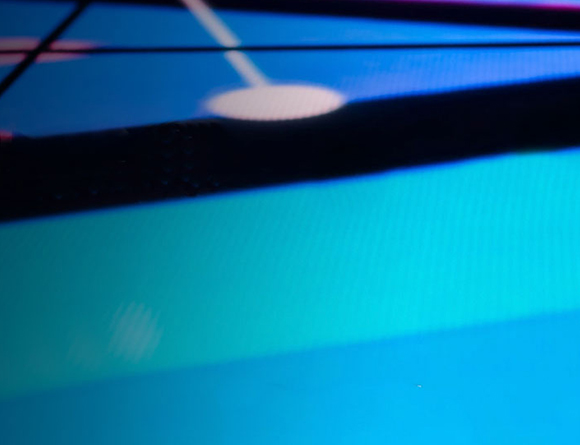 Reliable in-line quality control ensures brilliant displays
Flat panel displays are an essential component of many consumer electronics devices such as smartphones and televisions. The quality of the display is one of the main selling points. Quality control of displays in the production line is thus of critical importance: accurate and fast measurement of the decisive parameters for the human eye becomes a key success factor for display manufacturers.
Some of the critical test variables for in-line quality control of displays are:
- CIE 1931 luminance L

v

- CIE 1931 Color coordinates x and y
- Lateral homogeneity, gamma curve, color space, white point, etc.  
The challenge: Growing test requirements for OLED and µLED technologies 
Innovative technologies such as OLEDs and µLEDs foster the ongoing improvement of displays, e.g. more saturated colors, higher resolution or more flexible form factors. The consequence is ever stricter requirements on optical tests for the quality control of displays during production.
Measuring instruments must satisfy strict specifications in order to guarantee the constantly growing quality demands for state-of-the-art displays. 100% quality control calls for innovative measuring solutions with extremely reliable and powerful light measurement instruments – with increasingly high resolution. At the same time, certain factors are essential for low-cost display production:
- Short measuring times
- Automated 24/7 use
- Stability in the harsh production environment in terms of temperature, dust, humidity, etc.
Sample systems for Flat Panel Display Production